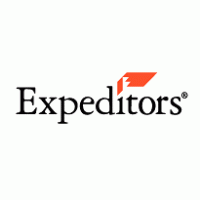 District Sales Executive
5 Avenida 5, Cdad. de Guatemala, Guatemala
Full-time
Company Description
"We're not in the shipping business; we're in the information business" -Peter Rose, Expeditors Founder
As a Fortune 500 company, Expeditors employs more than 15,000 trained professionals in a worldwide network of over 300 locations across six continents. Expeditors satisfies the increasingly sophisticated needs of international trade through customized solutions and seamless, integrated information systems. Our services include the consolidation and forwarding of air or ocean freight, customs brokerage, vendor consolidation, cargo insurance, time-definite transportation, order management, warehousing, distribution and customized logistics solutions. Expeditors is headquartered in Seattle, Washington.
Job Description
Scope of Position

The focus of the District Sales Executive (DSE) is on achieving results that are aligned with the overall organization and it's strategic goals. Initiative, coupled with a sense of competitive drive, and the ability to stay focused on results despite changing conditions, are the keys to achieving the performance objectives of the District Sales Executive role at Expeditors.
The DSE orchestrates involvement of multiple people in our Sales process, so that new customer revenue is consistently secured for our district office and Expeditors network. The job environment is flexible, constantly changing, and provides growth opportunity, recognition and reward for the achievement of business results. This position reports to the District Sales Manager.
Key Deliverables
These are the minimum results expected from a successful District Sales Executive:
Manage an assigned territory and demonstrate extensive knowledge of potential customers and competitors in this area
Timely data entry in our Customer Relationship Management tool
Orchestrate customer / branch relationships and collaborate with regional Product, Service, Geo, and Knowledge Management resources
Participate in the creation of value-added solutions for customer's logistics needs, including supporting diagrams and cost-benefit calculations
Support the transition of new accounts through customer introductions, information transfer, and securing any necessary customer paperwork. When needed, support AR (accounts receivable) collection.
Attend training & development sessions to continue developing selling skills and updating Expeditors Product and Service knowledge
Involvement in local trade groups, as directed by the District Sales Manager
Take on additional assignments as required, supporting company needs
Qualifications
Desired Skill-Sets and Characteristics
The ability to meet with customers off-site on a regular basis
Oral and written proficiency in the English language
Strong problem solving, organizational, and interpersonal skills
Ability to work productively both individually and in a team environment
Sense of urgency for goal achievement
Self-motivated with ability to work in a fast-paced and constantly changing environment
Comfortable with regular data entry on a laptop computer
Strong rapport and relationship-building focused
Empowered to make quick decisions in response to changing conditions
Extroverted, confident, enthusiastic and persuasive
Influences others to action
Timeliness and accountability for results
Additional Information
Expeditors offers excellent benefits:
Paid Vacation, Holiday, Sick Time
Health Plan.
Career plan.
Training and Personnel Development Program
All your information will be kept confidential according to EEO guidelines.
Air Cargo Latin America